Be Absolutely Fantastic at Forecasting

Having a handle on where your team is going to land this month, quarter, and year is a primary responsibility of sales leadership. This guide will make you better at it.
Whether you're responsible for a transactional SMB team, a somewhat slower mid-market team, or a group of enterprise elephant hunters in the field, this 10-page guide written by a Sales Operations pro will make you a forecasting pro.
What you'll learn:
"Top-down", math-based forecasting for more velocity sales, based on the revenue formula.
"Bottoms-up", forecasting that focuses on pressure testing slower enterprise deals.
When and where to call BS on a fudged forecast.
A helpful Google Sheet template to manage any of the above.
This guide is powerful for Sales Managers, Leaders, and Sales Operations pros.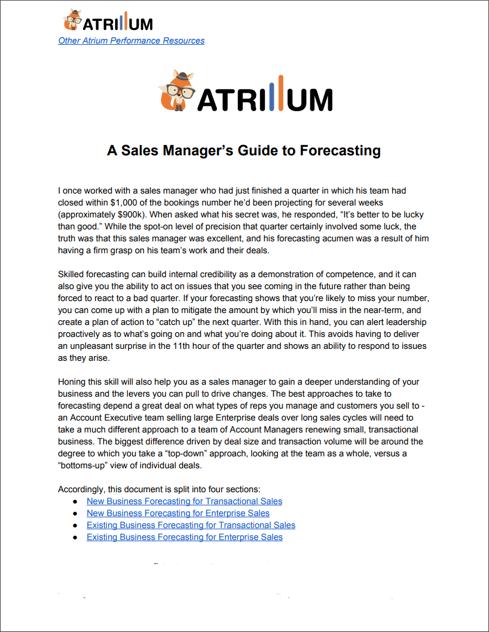 An example rep scorecard from the "Bottoms Up Enterprise Forecasting" section: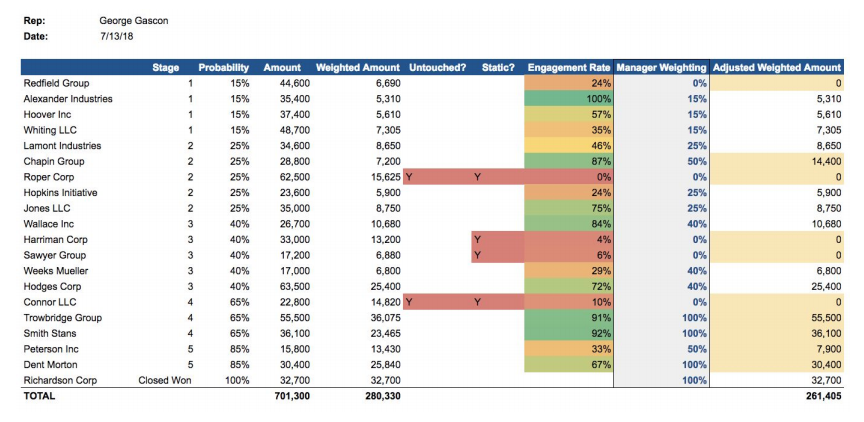 Example of a "math-based" forecasting methodology for more transactional sales motions: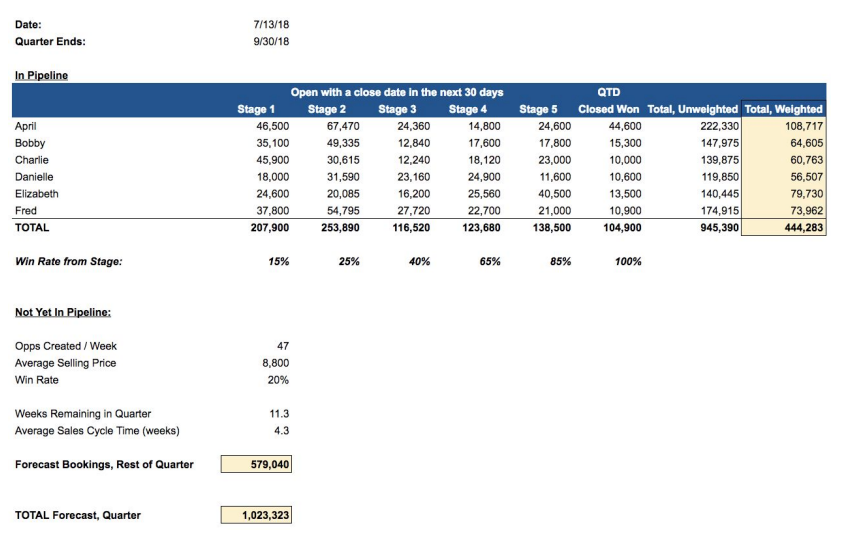 ---
Looking for more great Atrium content?
Check out our Sales Org Maturity guide!