Masterclass: Setting SDR & AE Goals That Don't Suck (Deck & Video)
Setting rigorous, realistic, data-driven goals is key to modern sales management.

In this masterclass, Pete Kazanjy presents how to approach goal setting, goal-driven management, and how to re-assess and pivot goals in times of turbulence.
The slides and video cover

:
Appropriate metrics selection to set goals on.

Blending of historical data along with "bottoms up" modeling to set goals.

How to involve benchmarking in your goals.

Weaving goal monitoring and consumption into your operating cadence.

What to do with your goals when things go sideways.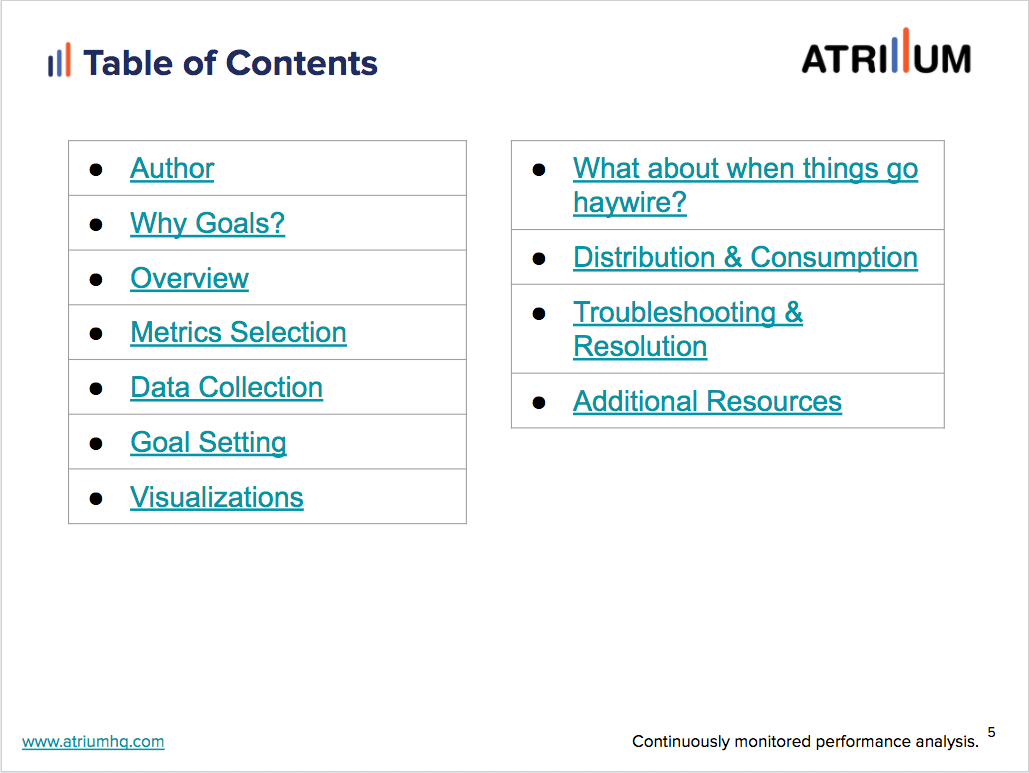 Also included is a video presentation of the slides: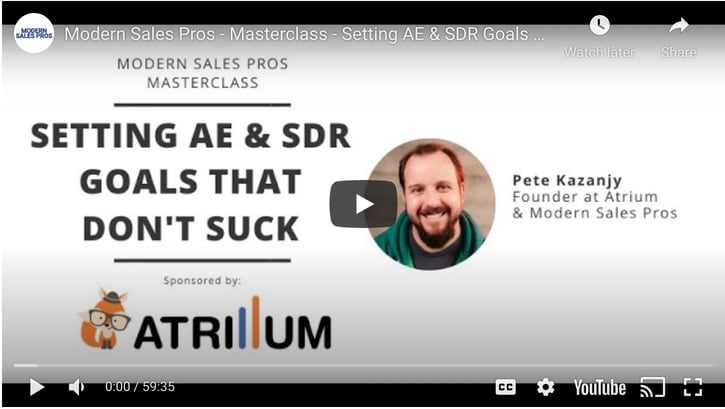 Some example slides: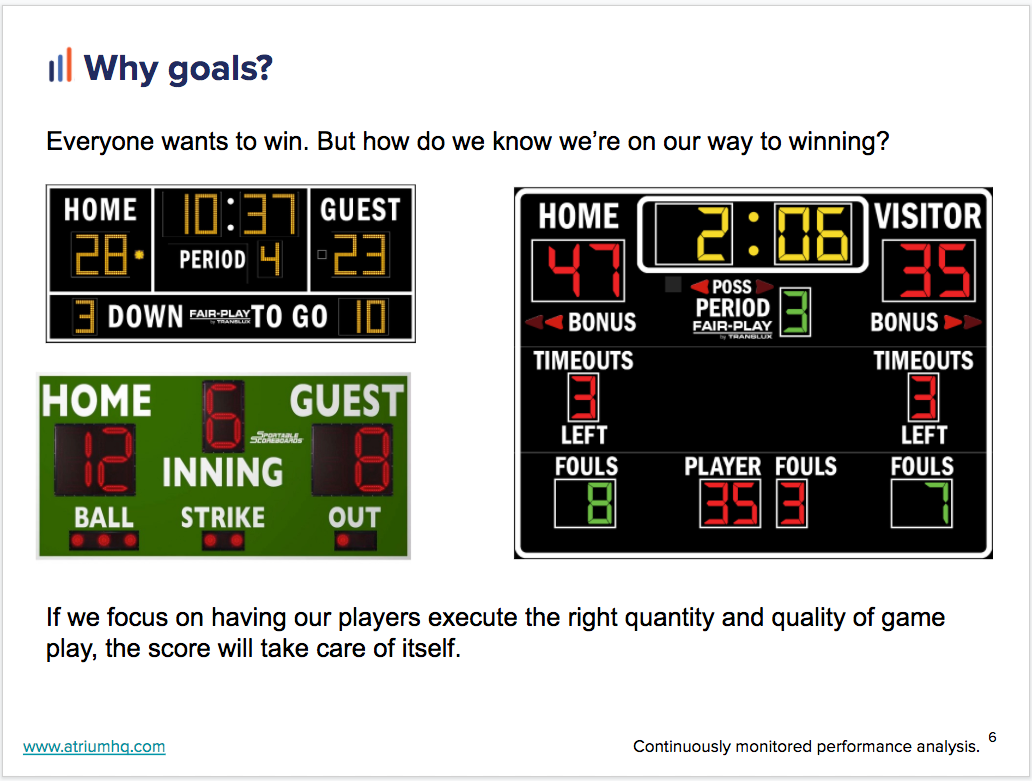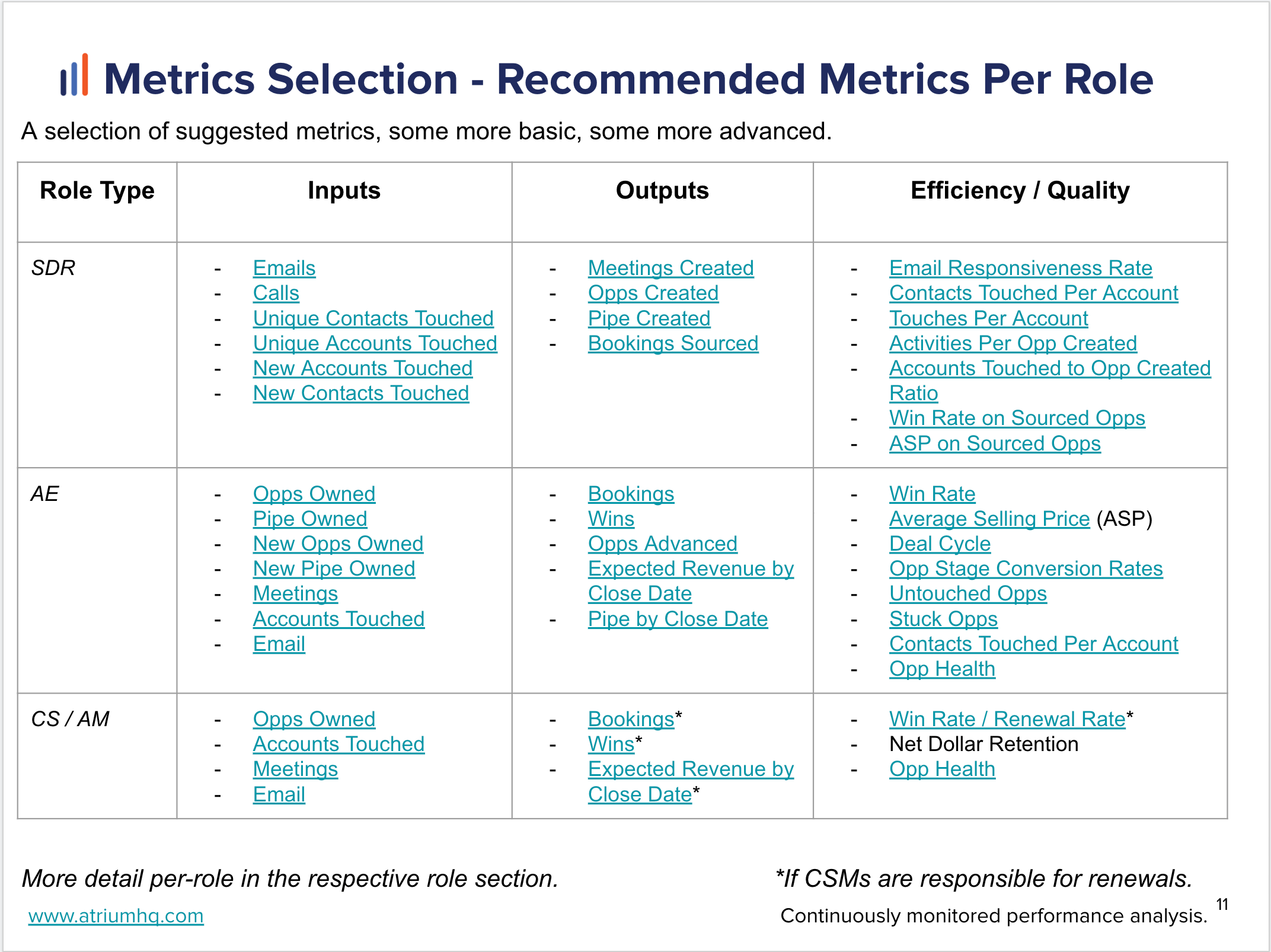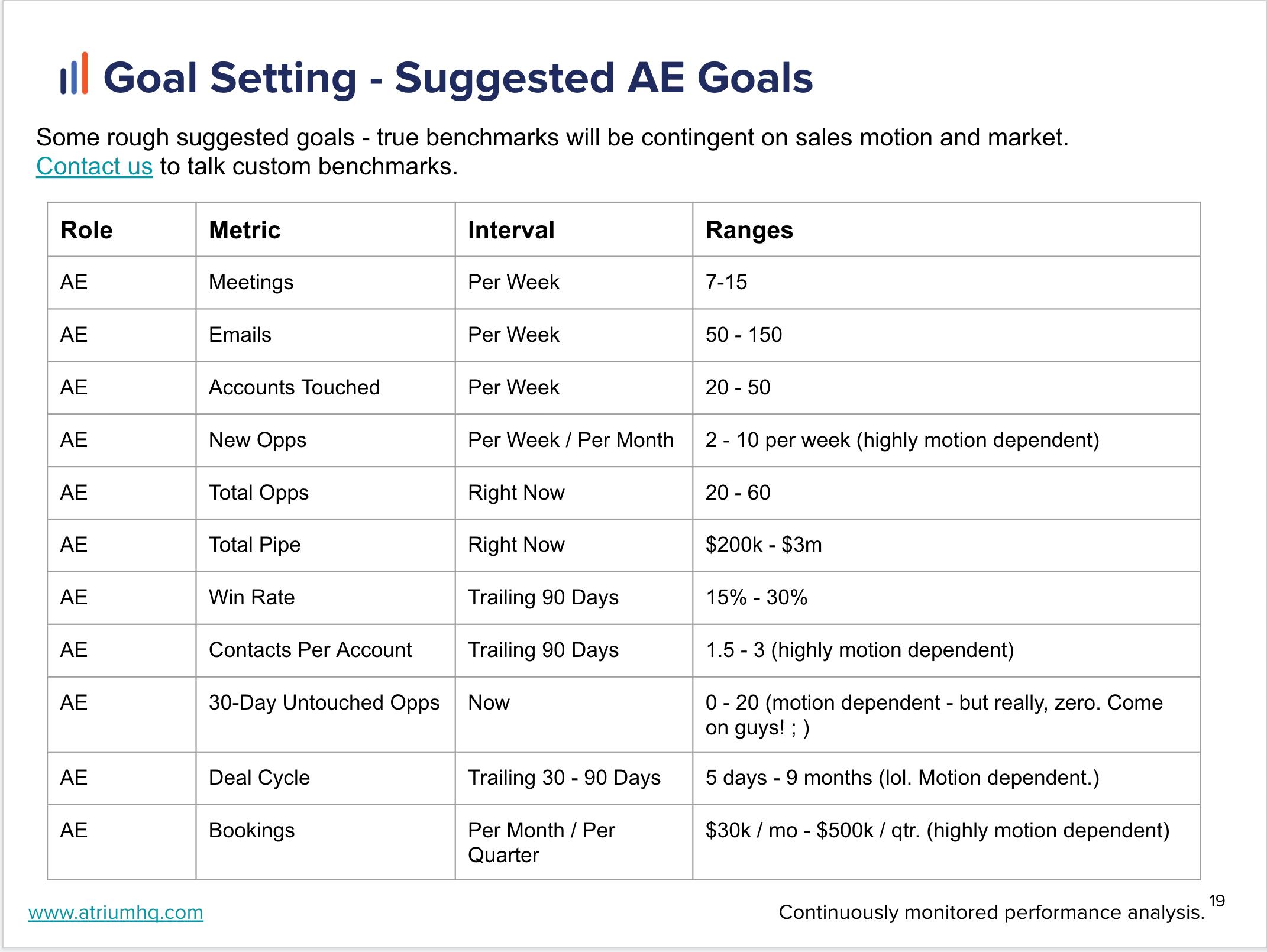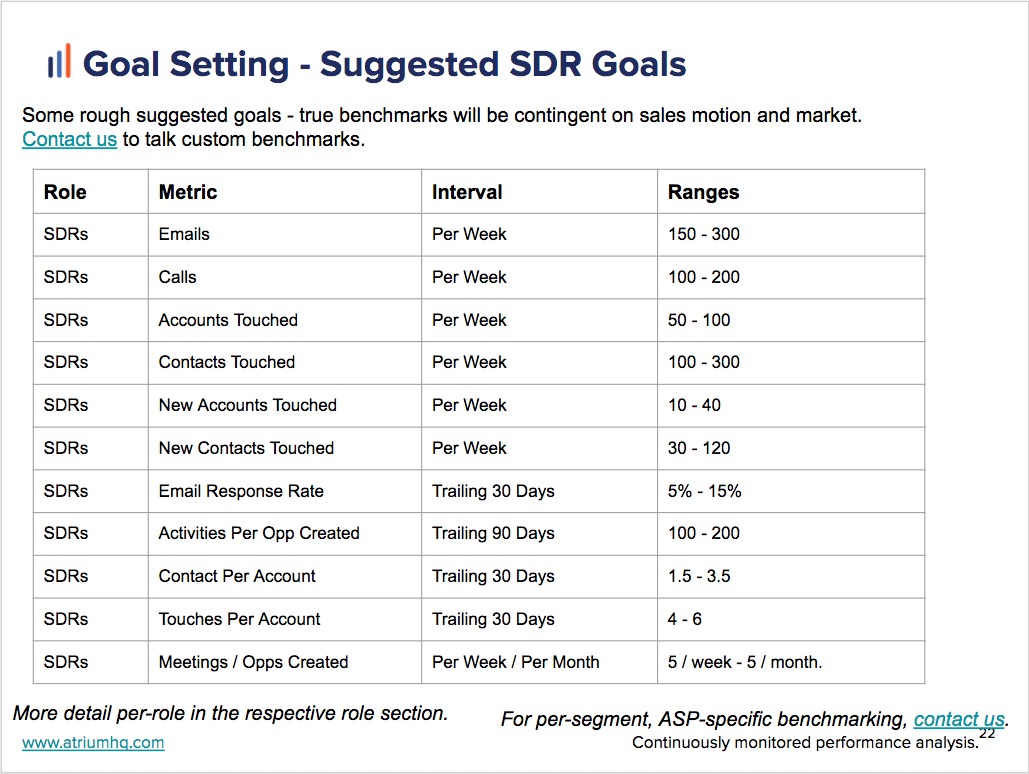 ---
Get MORE Insights Out of Sales Performance Metrics
It can be overwhelming to effectively inspect and understand rep metrics. Our Sales Performance Metrics Inspection & Diagnosis guide maps out which input metrics drive which output metrics—and their relationships—for both AEs and SDRs.