How Figma Nails the Science of Sales with Data-Driven Sales Management
According to Gartner, sales teams with high-performance managers were on average 26 percent more productive, three-times more likely to have top performers, and have reps that worked on average 38 percent harder.
Join this webinar to learn how the sales managers at Figma use data in their day-to-day to improve team performance.
How to monitor and accelerate new rep onboarding and ramp
How to goal on leading indicator metrics and monitor progress
How to identify rep performance issues early on and deliver coaching that sticks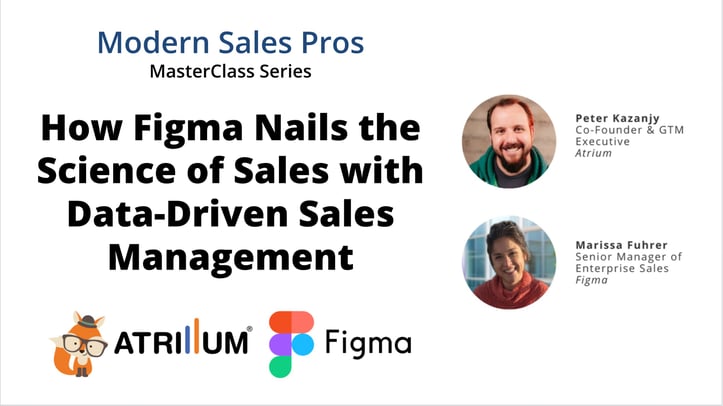 ---
Get MORE Insights Out of Sales Performance Metrics
It can be overwhelming to effectively inspect and understand rep metrics. Our Sales Performance Metrics Inspection & Diagnosis guide maps out which input metrics drive which output metrics—and their relationships—for both AEs and SDRs.