Masterclass: Sales Coaching
From Underdog to Overperformer with Data-driven Sales Coaching (Deck & Video)
Success is helping the team be the best version of themselves! - Ted Lasso
Sure, winning big means making sure your whole team brings their A-game. But if you're coaching your reps with just your gut, you're doing it wrong!
In this masterclass, Pete Kazanjy pulls together the best practices of legendary sales managers at companies like Figma, SalesLoft, Zuora, etc., leading sales trainers like Cory Bray and Michelle Vazzana and presents how you can use data to coach your reps more effectively on a day-to-day basis.
The slides and video cover

:
What are the first principles of coaching with data? Why use it?
Frameworks for successful operating rhythms
How do you identify issues? Outperformance?
Actually fixing issues: how do you have a productive conversation? How do you make the action plan?
Also included is a video presentation of the slides: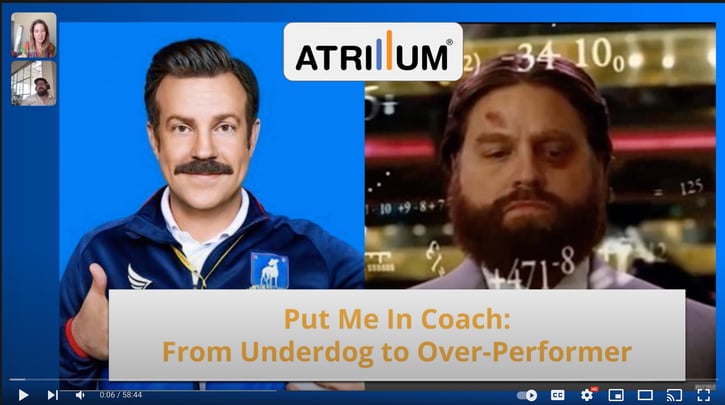 Some example slides: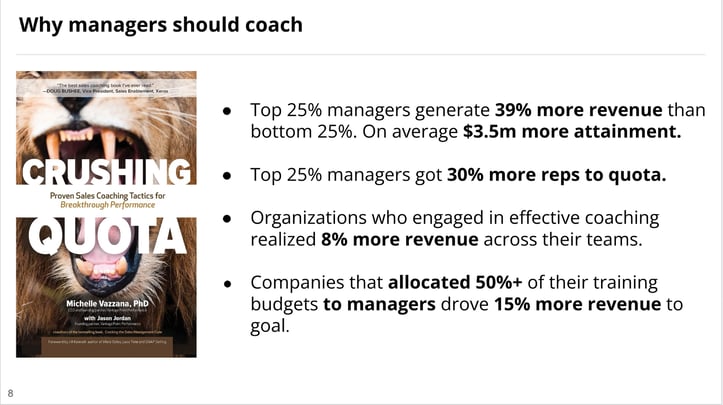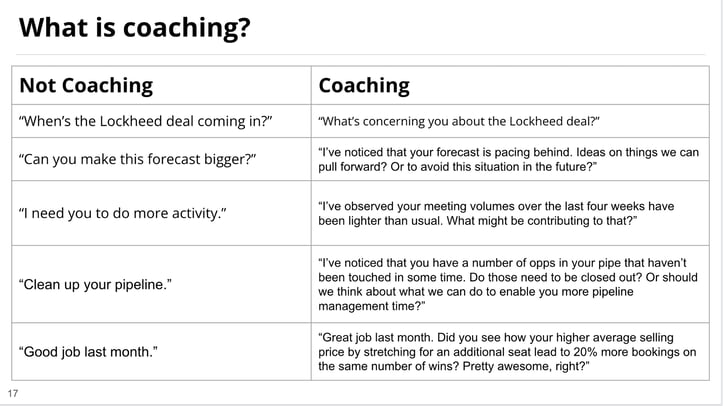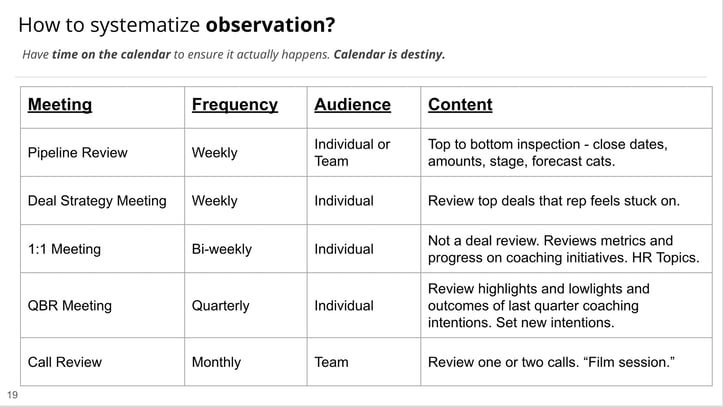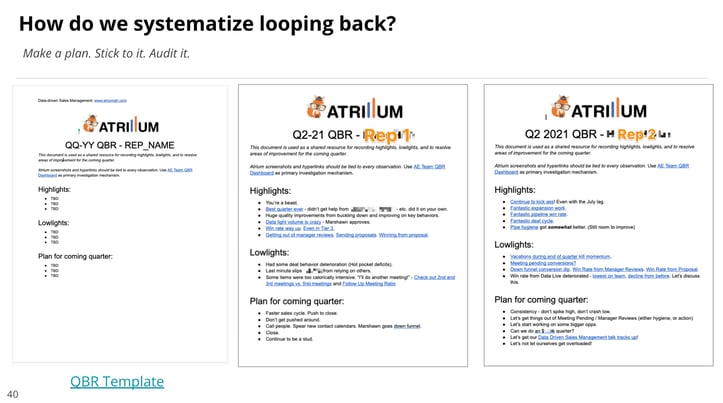 ---
Get MORE Insights Out of Sales Performance Metrics
It can be overwhelming to effectively inspect and understand rep metrics. Our Sales Performance Metrics Inspection & Diagnosis guide maps out which input metrics drive which output metrics—and their relationships—for both AEs and SDRs.