Sales Management in a Downturn
Managing a sales team during times of economic strife requires a full mindset reset.
Your sales team needs to pivot from a "growth first" to "efficiency first" mentality, all while resetting core metrics baselines, and often changing expectations of effort and efficiency for reps, managers, and operations staff.
This 80-slide deck was composed during the weekends of April 4th and 11th in response to economic impacts of the ongoing COVID-19 pandemic.
It covers
:
Pivoting a sales team from growth-first to efficiency-first.

Finding new baselines for your AE and SDR sales motions.

Driving higher effort and efficiency in AE and SDR teams.
Improving Managerial and Sales Operational execution.
Right-sizing your sales team, if needed.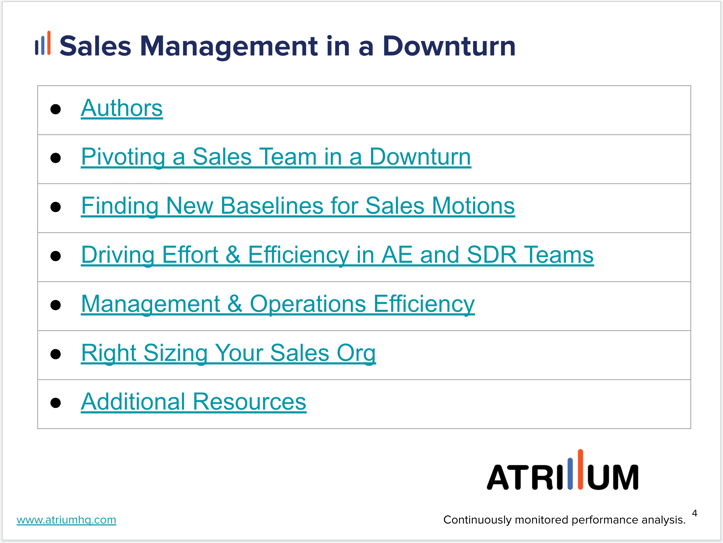 Some example slides: