Internal Quarterly Business Review Deck Template
A template for collecting and presenting key business drivers for a sales team QBR.
Internal quarterly business reviews (QBRs) are a key part of a healthy operational cadence for a sales organization. This deck template spans a broad set of topics, with a focus on aggregating together key business drivers for presentation to stakeholders, discussion, and analysis.
This 40-slide template covers:
Attainment to plan on a per team, per rep basis.
Bookings drivers for new and existing business.
Deep dives per AE team.
SDR business drivers and attainment.
And more...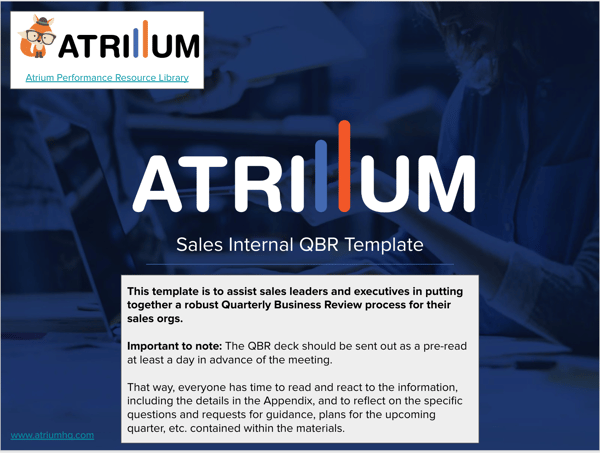 Some example slides: