Instrumenting Work from Home (WFH) Sales Teams Deck (and Video)
Transitioning to WFH creates a number of challenges for instrumenting and driving the performance of sales teams. This is especially the case when the transition to WFH is sudden, as with the current COVID-19 emergency.
This 70-slide deck was composed over 15 hours the weekend of March 14th in response to the sudden shift to WFH by many inside sales teams.
It covers
:
The challenges to be aware of in a WFH environment.

Proper performance metrics selection for SDRs, AEs, CSMs, etc.

Goal setting on these metrics.
Operational cadences for maximum engagement and awareness.
A bunch of additional resources.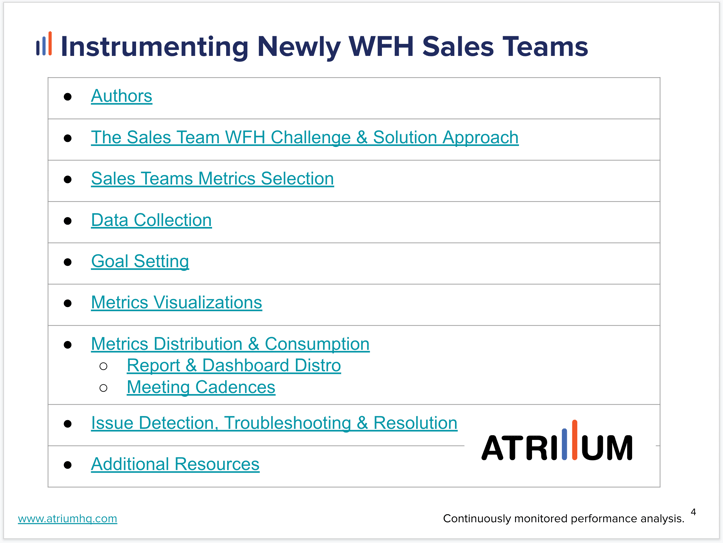 Also included is a 45 minute video presentation of the slides: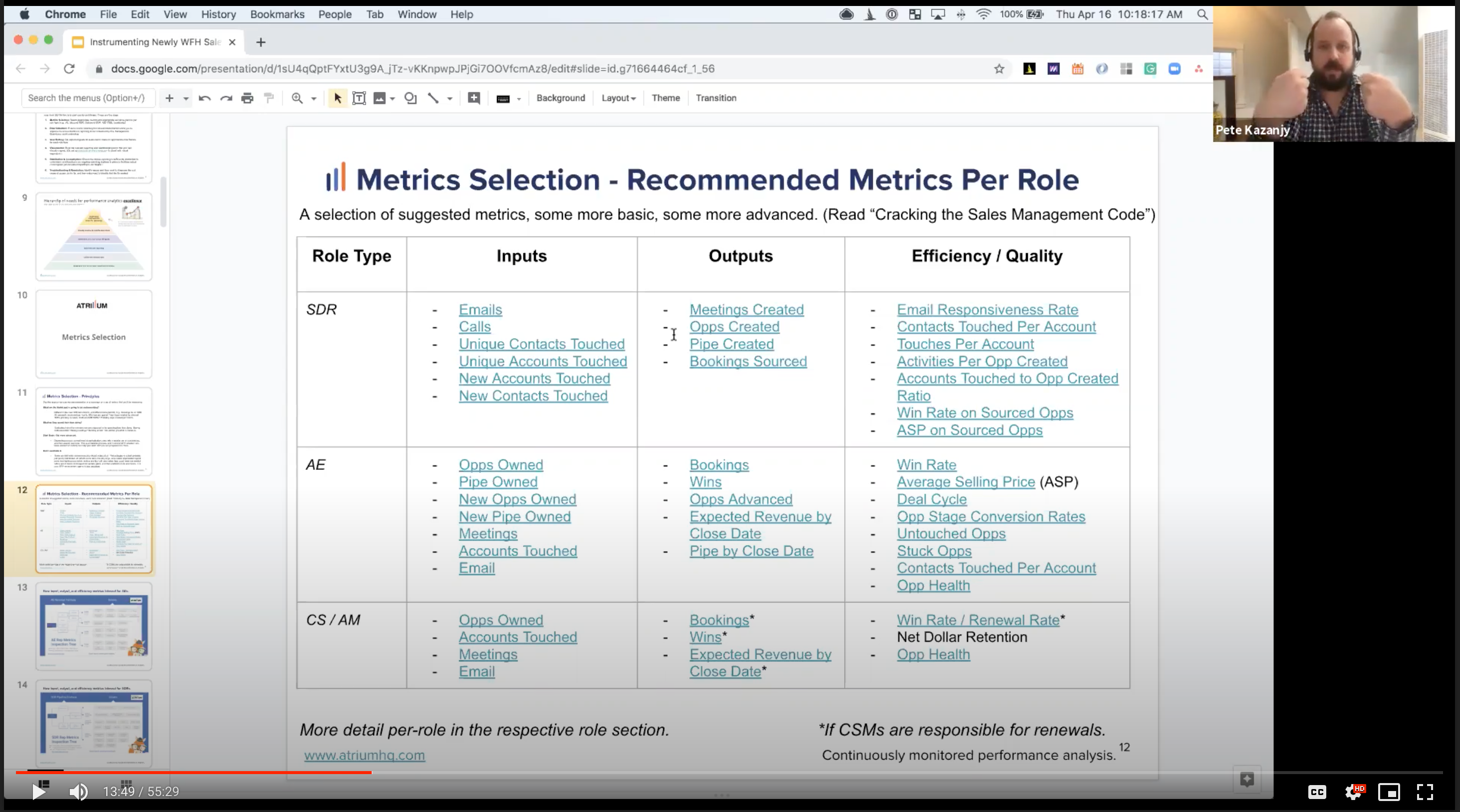 Some example slides: