It's planning season! Here's Atrium's Guide to Sales Scaling & Headcount Planning
Get ready for growth next year with this fantastic guide.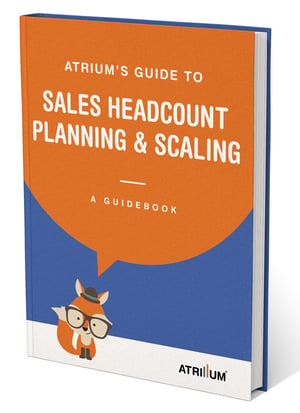 A lot of people talk about "scaling" their sales organizations - but far fewer know how to do so, and importantly, what the necessary requirements are ahead of safely putting the pedal to the metal.
This guide on sales scaling and headcount planning will help you make sure you're ready to scale up and won't injure your business in the process,.
This 7-page guide covers:
Calculating your Customer Acquisition Cost (CAC).
Calculating your Lifetime Value of a customer (LTV).
Understanding ramp time of your AEs.
Scalable sources of prospect acquisition.
Customer satisfaction and churn considerations.
And more...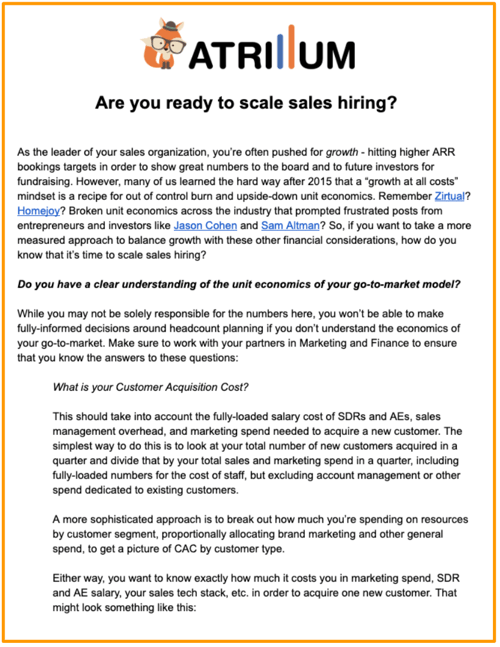 ---
Looking for more great Atrium content?
Check out our Sales Org Maturity guide!