Where is your sales organization ahead? Where are you behind?
How does your sales org compare? Where are you ahead? Where do you need to catch up?
Knowing what to focus on at what stage of your go to market can be tough.
Sign up to access our 5-page, 14-point sales excellence maturity guide and checklist for modern sales organizations of all sizes, from sales teams of one, to 50, to 500+.
You'll learn:
What processes should you be implementing, and when.
What technologies should you be considering now, and what can wait.
And more across 5-pages...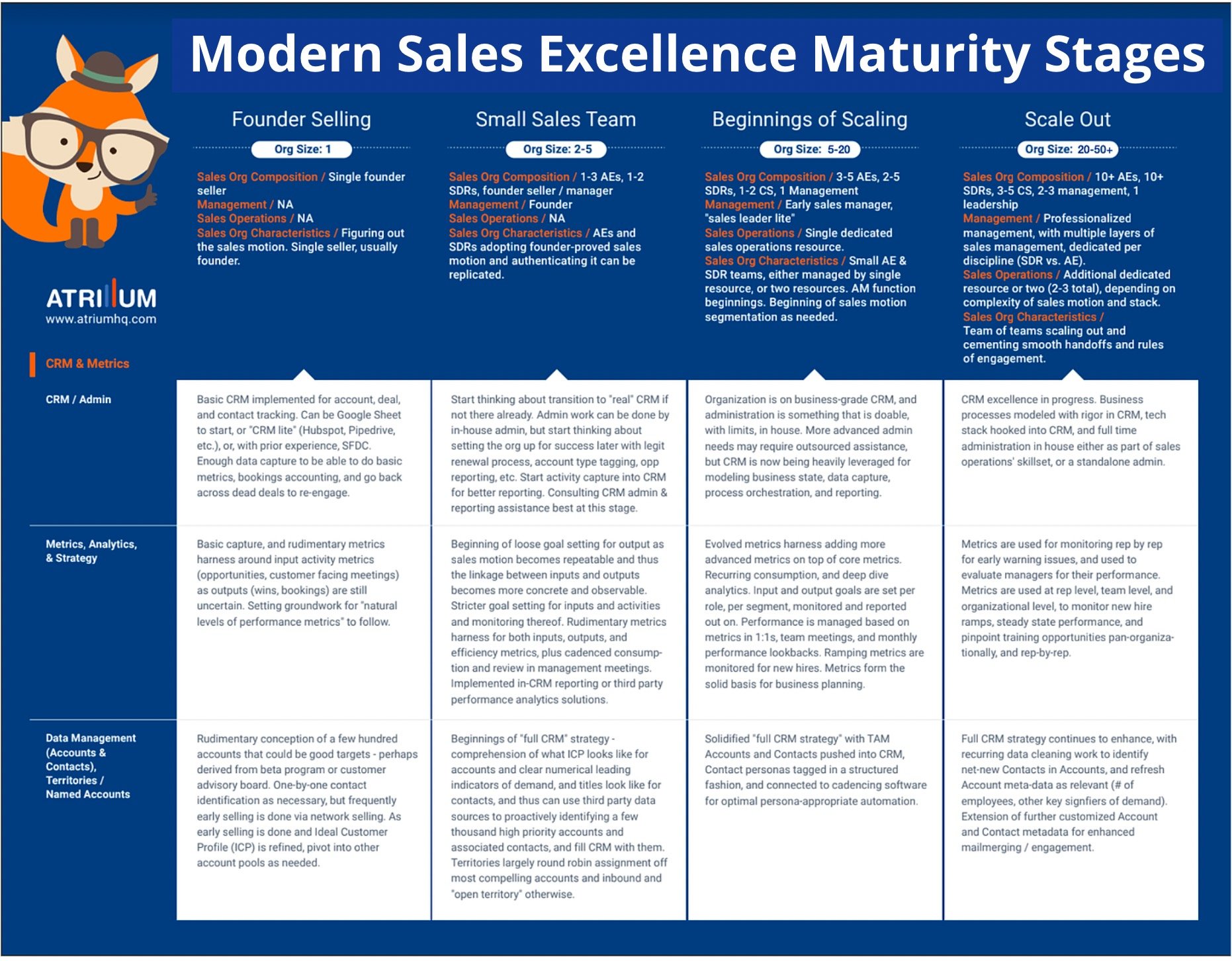 ...and four more pages of best practices!