Atrium's Sales Metrics Inspection & Diagnosis Guide
How should you inspect rep metrics? How to best root cause performance problems?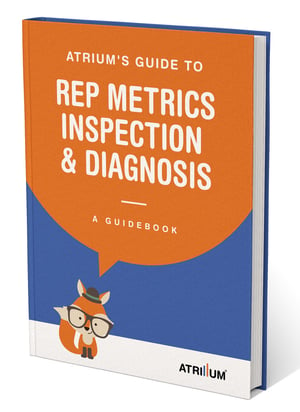 With the proliferation of sales performance data and metrics, it can sometimes be overwhelming to effectively inspect and understand rep metrics.
This 8-page Sales Metrics Inspection & Diagnosis guide provides a helpful tool for managers and operations staff to easily inspect, comprehend, and root cause metrics for AEs and SDRs.
Become an expert at sales rep metrics inspection.
You'll learn:
What AE metrics matter and how are they related to each other?
The same for SDR metrics.
How to effectively "follow the breadcrumbs" to figure out the root cause of performance issues.
And more...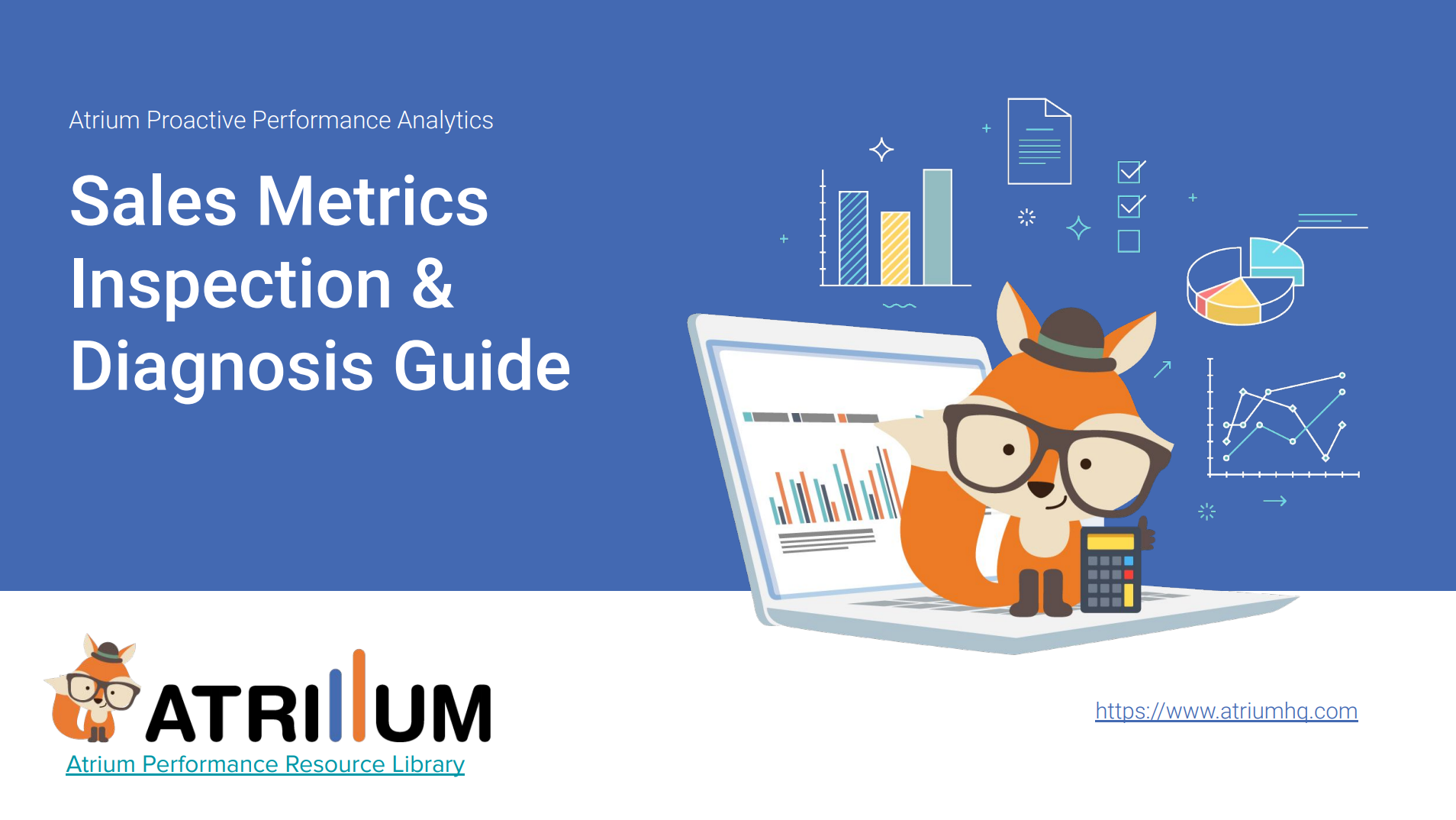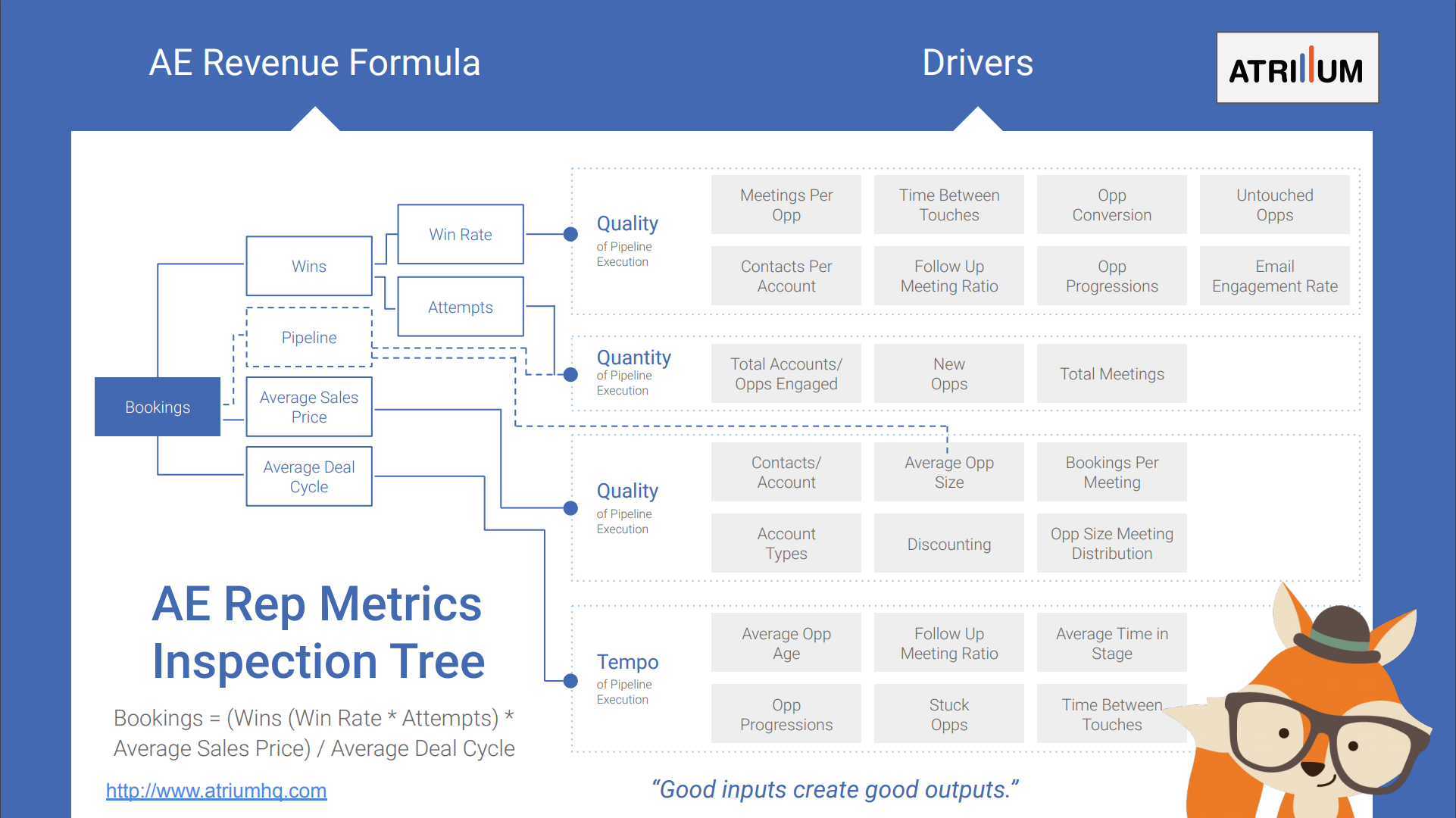 And six more pages of metrics inspection & diagnosis excellence...