📺 Video Tutorial
Atrium's "Sales Math" Guide & Tutorial
A guidebook and 17-minute video tutorial on using "sales math" to instrument SDR & AE performance.
With the rise of better data gathering in CRMs and analytics systems, managers, operations, and leadership have the opportunity to more metrically instrument the success of their teams.
This is a 17-minute video tutorial from Atrium's Data Driven Manager Workshop series on using sales math to instrument the performance of SDRs and AE teams of various sales motions.
In the tutorial you'll learn:
What metrics drive what outputs for AEs and SDRs using the bookings and pipeline formula.
How those metrics tie together for different sales motions.
How to use various provided calculators to determine needed inputs and expected outputs.
And more in a 17-minute tutorial video...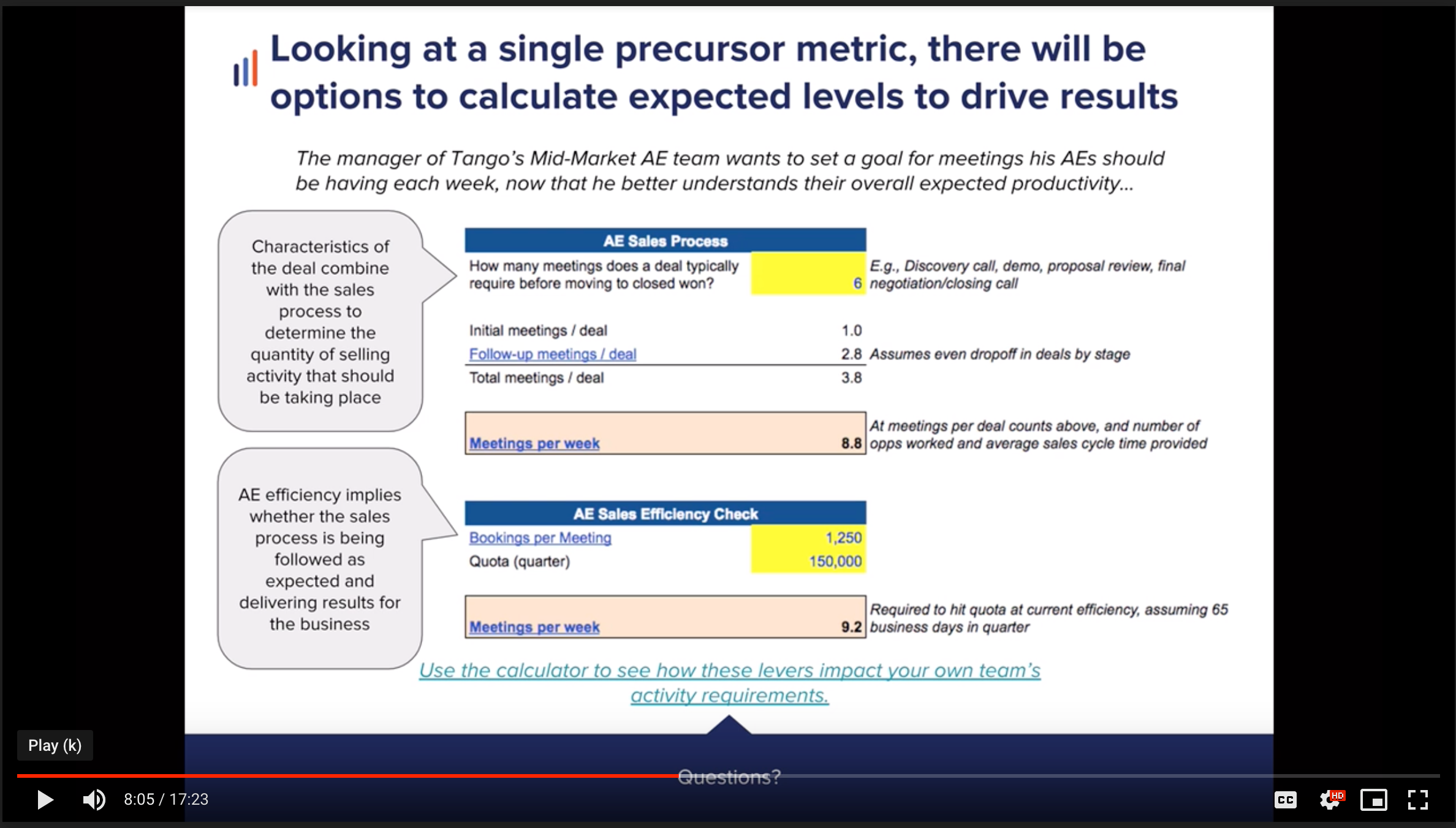 Along with a number of helpful included spreadsheet calculators: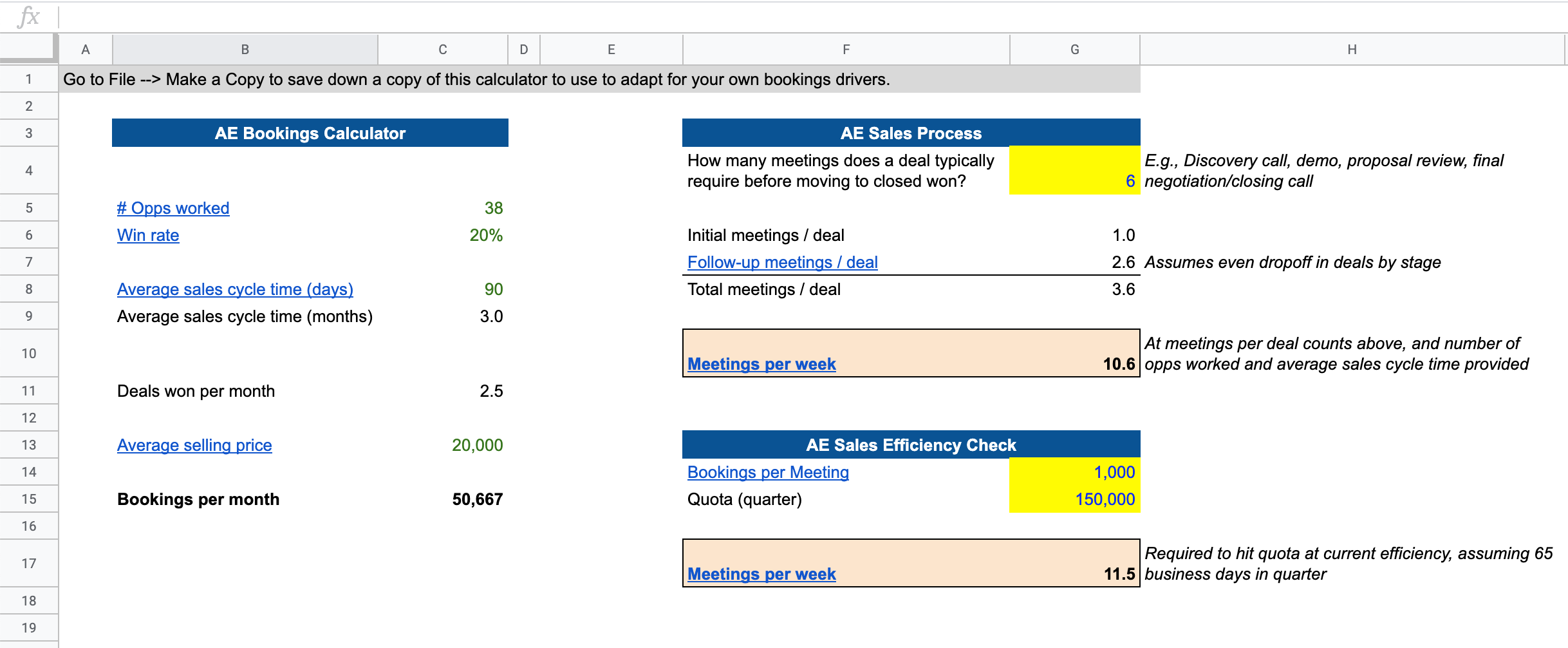 And sales metrics inspection guides: